Marathon Winter
You have full control on icy roads with the Marathon Winter.
Even in tight bends and under violent braking everything remains under control.
The spikes work best on ice when running at minimum pressure, while at maximum pressure the tyres can be ridden on ice-free roads with minimal road noise.
Weights
700 x 35 - 920g
26 x 1.75 - 1025g
29 x 2.0 - 1265g

Please note that before snow and ice use that these tyres have a bed in time of 40KM at maximum PSI. This will ensure a longer life span and optimum performance.
Specifications
Compound

Winter

Puncture Protection

RaceGuard

Bead

Wire

Colour

Black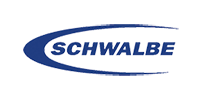 To find out where to buy Click Here
Good stock levels
Low stock levels, Qtys may not be available

+24h

Components are available, add 24/48hrs for assembly
Special Order Currently non-stock item, contact us for info
Out of stock. Expected availability date will be displayed if known.
Discontinued. This product is no longer available.
M Mixed Quantity discount available
Good stock levels
Low stock levels, Qtys may not be available

+24h

Components are available, add 24/48hrs for assembly
Special Order Currently non-stock item, contact us for info
Out of stock. Expected availability date will be displayed if known.
Discontinued. This product is no longer available.
M Mixed Quantity discount available