Marathon Plus 26" Tyres
Schwalbe's best selling model. The most puncture resistant pneumatic tyre there is. In addition to the superior puncture protection it features:
Low Rolling resistance. The patented, 5 mm thick SmartGuard layer, when compared to all generic products, has a significant advantage in rolling resistance.
"Anti-aging" sidewall. It now lasts much longer before developing unsightly cracks when subjected to use with too low air pressure.
Specifications
Compound

Endurance

Puncture Protection

SmartGuard

Bead

Wire

Colour

Black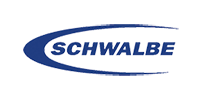 To find out where to buy Click Here
Good stock levels
Low stock levels, Qtys may not be available

+24h

Components are available, add 24/48hrs for assembly
Special Order Currently non-stock item, contact us for info
Out of stock. Expected availability date will be displayed if known.
Discontinued. This product is no longer available.
M Mixed Quantity discount available
Good stock levels
Low stock levels, Qtys may not be available

+24h

Components are available, add 24/48hrs for assembly
Special Order Currently non-stock item, contact us for info
Out of stock. Expected availability date will be displayed if known.
Discontinued. This product is no longer available.
M Mixed Quantity discount available