Marathon GT 365 700c
1 tyre. 4 seasons, 365 days no tyre change necessary.
The Marathon GT 365 is the first tyre that can be ridden safely throughout the year in almost every condition. The new lamella tread and the specially developed "FourSeason" compound provide full grip, no matter what time of the year you ride your bike. Of course fitted with DualGuard puncture protection technology for maximum safety.
The GT 365 is the perfect solution for almost every condition. But on icy roads only real spike tyres provide reliable grip.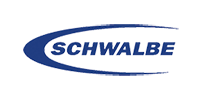 To find out where to buy Click Here
Good stock levels
Low stock levels, Qtys may not be available

+24h

Components are available, add 24/48hrs for assembly
Special Order Currently non-stock item, contact us for info
Out of stock. Expected availability date will be displayed if known.
Discontinued. This product is no longer available.
M Mixed Quantity discount available
Good stock levels
Low stock levels, Qtys may not be available

+24h

Components are available, add 24/48hrs for assembly
Special Order Currently non-stock item, contact us for info
Out of stock. Expected availability date will be displayed if known.
Discontinued. This product is no longer available.
M Mixed Quantity discount available