Little Joe
Little Joe is made for kids.
The tread fits a mountain bike and still rolls well on the road.
Little Joe is light. As a folding tyre it really saves weight on the bike. Most of all in size 37-406.
Little Joe is safe. The K-Guard and the 50 EPI carcass protect against punctures.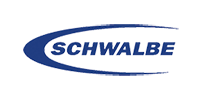 To find out where to buy Click Here
Good stock levels
Low stock levels, Qtys may not be available

+24h

Components are available, add 24/48hrs for assembly
Special Order Currently non-stock item, contact us for info
Out of stock. Expected availability date will be displayed if known.
Discontinued. This product is no longer available.
M Mixed Quantity discount available
Good stock levels
Low stock levels, Qtys may not be available

+24h

Components are available, add 24/48hrs for assembly
Special Order Currently non-stock item, contact us for info
Out of stock. Expected availability date will be displayed if known.
Discontinued. This product is no longer available.
M Mixed Quantity discount available