Magic Mary Wire Bead
A tyre favored by professional Downhill and Enduro riders. For racing glory choose the Super Gravity version. Much lighter than a classic downhill tyre yet with extreme lateral stability and great snakebite protection.

Durability is paramount in the Bike Park version. A lot of tyre for not a lot of money. Incredibly durable and long lasting.
Specifications
Compound

VertStar

Bead

Wire

Colour

Black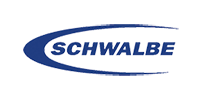 To find out where to buy Click Here
Good stock levels
Low stock levels, Qtys may not be available

+24h

Components are available, add 24/48hrs for assembly
Special Order Currently non-stock item, contact us for info
Out of stock. Expected availability date will be displayed if known.
Discontinued. This product is no longer available.
M Mixed Quantity discount available
Good stock levels
Low stock levels, Qtys may not be available

+24h

Components are available, add 24/48hrs for assembly
Special Order Currently non-stock item, contact us for info
Out of stock. Expected availability date will be displayed if known.
Discontinued. This product is no longer available.
M Mixed Quantity discount available