Pro-Core System
The most advanced tyre technology on the market, used by the pro's to win races is now available to you.
For more information visit the Schwalbe Pro-core site

Here is what Factory Jackson thinks:

"We have been riding the Procore system for a couple of months now, and have spent three weeks of that in the Alps - and have not suffered a single puncture or problem.
Alp D'huez is notoriously rocky in places and can be super hard on bikes - but whilst others I rode with were pumping in well over 40psi, I kept my tyres soft and made the most of the comfort and grip.
I completely trust the system - it's a brilliant innovation.
Schwalbe Procore really is a game-changing product".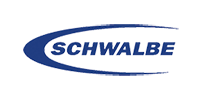 To find out where to buy Click Here
Good stock levels
Low stock levels, Qtys may not be available

+24h

Components are available, add 24/48hrs for assembly
Special Order Currently non-stock item, contact us for info
Out of stock. Expected availability date will be displayed if known.
Discontinued. This product is no longer available.
M Mixed Quantity discount available
Good stock levels
Low stock levels, Qtys may not be available

+24h

Components are available, add 24/48hrs for assembly
Special Order Currently non-stock item, contact us for info
Out of stock. Expected availability date will be displayed if known.
Discontinued. This product is no longer available.
M Mixed Quantity discount available