Emil Johansson joins HT pedals
Created:
Riding on the ANS-10
HT Pedals is pleased to announce that Slopestyle rider Emil Johansson is now a part of our family of incredible athletes.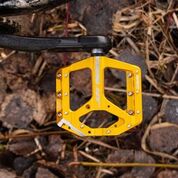 The 20 year old from Sweden has already proven that he is a force to be reckoned with as he heads into the 2020 season. Emil began his career riding in 2016 and quickly rose to the top, earning the title of FMB Slopestyle World Champion in 2017. However, his path to success has not come without challenges. Emil had to take time away from his bike in 2018 to battle an autoimmune disease.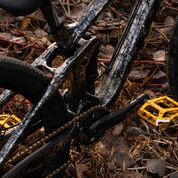 2019 brought an inspiring comeback with multiple podiums, and taking first place at Red Bull Joyride. We're excited to see where Emil's career will take him, and glad to be a part of the ride. Emil's choice of HT pedals is the Supreme Pedal. The Supreme Pedalseries features a CNC machined aluminum body with CNC machinedchromoly spindles, weigh a mere 368 grams, and are available in 10 colours.
The ANS-10 in stock now