Universal Bleed Kit
A comprehensive kit for bleeding most types of hydraulic cycle disc brakes.

Includes 2 Syringe and bleed bottle sets to keep mineral Oil and DOT fluid separate.
Includes adaptors for most kinds of brake by Shimano, Magura, Hope, Clark's, Hayes & M.P.H.
Important: Brake systems should be tested after any cleaning or maintenance is carried out.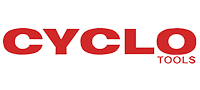 To find out where to buy Click Here
Good stock levels
Low stock levels, Qtys may not be available

+24h

Components are available, add 24/48hrs for assembly
Special Order Currently non-stock item, contact us for info
Out of stock. Expected availability date will be displayed if known.
Discontinued. This product is no longer available.
M Mixed Quantity discount available
Good stock levels
Low stock levels, Qtys may not be available

+24h

Components are available, add 24/48hrs for assembly
Special Order Currently non-stock item, contact us for info
Out of stock. Expected availability date will be displayed if known.
Discontinued. This product is no longer available.
M Mixed Quantity discount available