Marathon 26" Tyre
The original.
The archetypal high quality touring tyre. Now completely revised:
GreenGuard. The highly elastic, India rubber layer is 3 mm thick. Other manufacturers call such a tyre "Plus". However, Green is not just the colour, but also the philosophy: One third of the GreenGuard is made up of recycled latex products.
"Anti-Aging". The completely new sidewall construction can withstand for much longer the typical cracking resulting from overloading due to insufficient inflation pressure. Also the new Endurance Compound substantially increases durability.
E-Bike Ready. The new Marathon has been designed for use on all types of E-bikes. The 26" x 2.00 size bears the ECE75 mark, suitable for use on faster, up to 50 kph, E-bikes.
26" x 1.5 (730g).
26" x 1.75 (875g).
26" x 2.00 (970g).
26" x 1 3/8" (700g).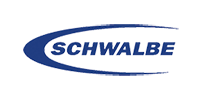 To find out where to buy Click Here
Good stock levels
Low stock levels, Qtys may not be available

+24h

Components are available, add 24/48hrs for assembly
Special Order Currently non-stock item, contact us for info
Out of stock. Expected availability date will be displayed if known.
Discontinued. This product is no longer available.
M Mixed Quantity discount available
Good stock levels
Low stock levels, Qtys may not be available

+24h

Components are available, add 24/48hrs for assembly
Special Order Currently non-stock item, contact us for info
Out of stock. Expected availability date will be displayed if known.
Discontinued. This product is no longer available.
M Mixed Quantity discount available